Our Mission: To serve the needs of probate administrators and provide them with the best possible experience when selling real estate while settling an estate.

Probate PNW was borne from a desire to serve people and help them when they need it the most. Selling a property through probate is unlike any other selling situation and requires professionals that understand why that is and how to add value to that particular variety of client.

All of our brokers are certified in the probate real estate process and are thoroughly and continually educated. This allows us not only to recognize but anticipate the needs of our clients; making the executor's job is easier.
We make sure things are done right the first time and that everyone is happy (the executor, the heirs, the court, the attorney, etc.).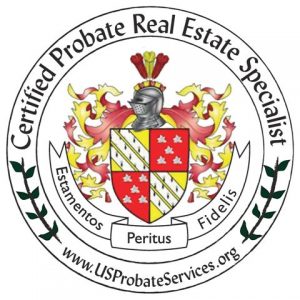 Our understanding of the probate process is vital but that is not to understate our expertise and abilities as real estate professionals. We live and work daily in Whatcom County. We know values and how to get properties marketed and sold. Your job is to maximize the value of the estate and we help you do that when liquidating the real estate. We boast 100% satisfaction as countless clients have trusted us in selling their properties.
Testimonials